Thanks Zach for the GitHub Love
Ever since my first visit to good-tutorials.com I've been following up on what Zach Holman has been doing. He gained attention with facelette, and I just love his down to earth blogposts.
A few days ago I was watching his screencast about automating inefficiencies and was intrigued by his desktop background. I did a quick search but couldn't find the GitHub logo in any large sizes. So I decided to tweet him: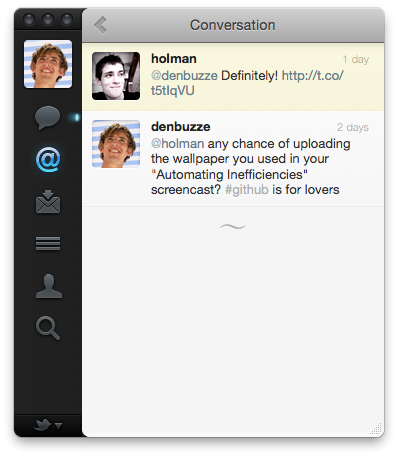 A couple of hours later I got his wallpaper.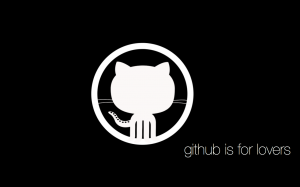 Too be honest I considered it a long shot, but it just shows what a nice guy he is and the kind of power Twitter has.
If you would like to use it yourself, I also made a regular and inverted version of the GitHub logo in SVG.
Feel free to use it and spread the GitHub love!
---