Fixing Security Preferences in OS X Mountain Lion
When trying to run an application, OS X gave me the following warning: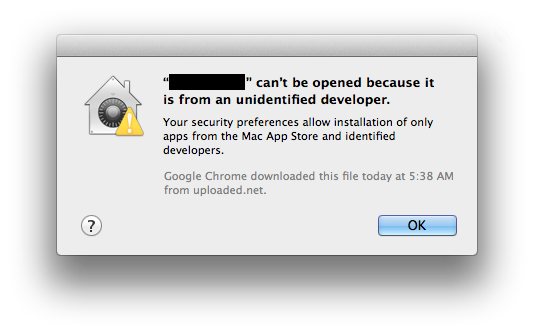 "Application name" can't be opened because it is from an unidentified developer. Your security preferences allow installation of only apps from the Mac App Store and identified developers.
1) File fix
Right-click on the application you want to open
Select "open"
This will override the built-in default security settings for this specific file.
2) Global fix
Go to System Preferences > Security & Privacy > General
Change Allow applications downloaded from to Anywhere
You might need to press the lock icon first and confirm the change.
---